Friday, July 16th, 2010 at 12:09 pm
Google recently announced the completion of a new web indexing system called Caffeine.
Caffeine provides 50 percent fresher results for the largest collection of web content offered.  The new indexing system is set to deliver links to content much sooner after publishing, than was possible before.
Whether it's a news story, a blog or a forum post, you will see the results a lot quicker now.
For a more in-depth look at Caffeine, why not visit here or view the following flow chart for a bird's eye view on how Google operates.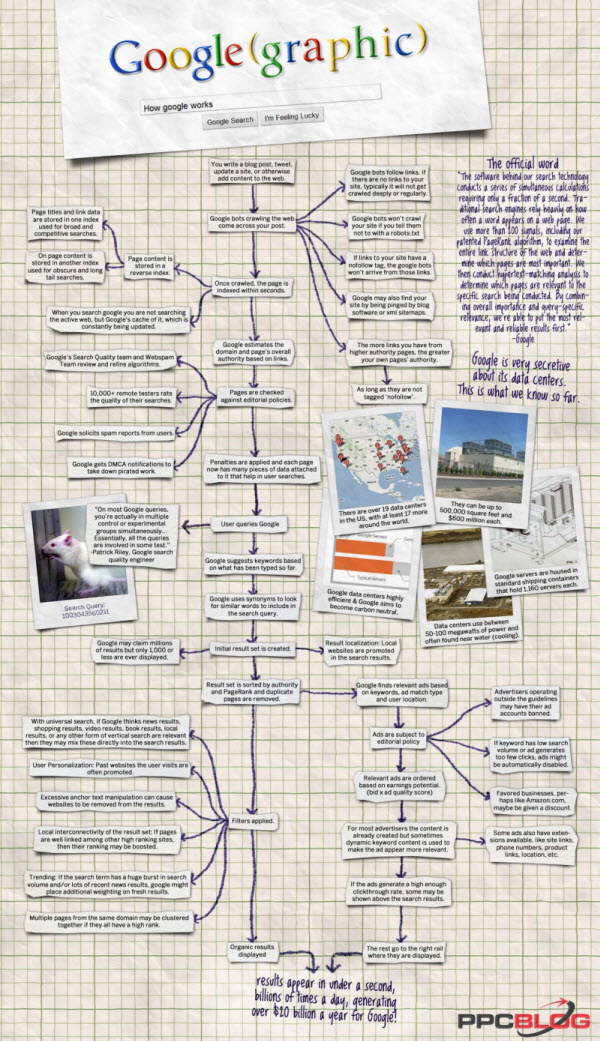 Infographic by PPC Blog
(Courtesy Pot Pie Girl & Wealthy Affiliates)